Westchester Domestic Violence Attorney
Domestic Violence Charges in White Plains
Domestic violence charges fall under the jurisdiction of both family courts (by way of prosecution of family offenses) and criminal courts. New York's Family Court Act classifies domestic violence as an act where one person intentionally or recklessly commits a violent or threatening crime against a person in the same household or family.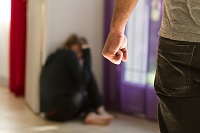 To determine whether the subject relationship qualifies for a domestic violence prosecution, the court and the prosecution consider, among other factors, the relationship between the accused and the alleged victim, along with the duration of the relationship.
John Raimondo has a decade and a half of experience defending complex and contentious domestic disputes, including against countless accusations occurring in the context of matrimonial/domestic disputes and custody battles. If you have been accused of domestic violence, contact the Law Offices of John A. Raimondo, P.C. John Raimondo, a Westchester County domestic violence attorney, has defended more than a hundred domestic violence related matters.
John Raimondo is available to take your call and answer your questions. Call our domestic violence lawyer in Westchester County at (914) 996-4511 for a free consultation.
Domestic Violence Laws in NY
According to the Family Court Act §812, domestic violence charges look at two main factors: the type of act and who the act was committed against. In order for a crime to be considered an act of domestic violence, the victim of the alleged crime must be a member of the same family or household.
The law considers the following as "members of the same family or household":
Current or former spouses
People related by blood
Co-parents of a child, regardless of whether parents married or lived together
Individuals in an intimate relationship
What Classifies as Domestic Violence?
Domestic violence charges cover a broad range of acts. The Family Court Act §812 classifies the following as acts of domestic violence:
Disorderly conduct
Sexual misconduct
Harassment
Sexual abuse in the second and third degree, and with victims incapable of consent
Menacing in the second and third degree
Reckless endangerment
Stalking
Assault
Domestic Violence Penalties in NY
Domestic violence charges should not be taken lightly. If convicted of a felony, an individual can face a long period of incarceration, and in some cases, up to 25 years in prison. In misdemeanor cases, a person can face up to a year in prison.
In addition to having exposure to a period of incarceration, these allegations often result in onerous orders of protection (in some cases keeping parents away from their own children even when the child is not an alleged victim of the accused crime).
John Raimondo knows through his experience that domestic violence allegations are often falsely made where one party seeks to wrongfully obtain the upper-hand in relation to:
Certain property rights
Custody disputes
Due to the inherently explosive and precarious nature of domestic violence charges, having an attorney who is experienced in navigating through the defense of a domestic violence case is critical to ensuring an appropriate outcome.
Do I Need a Domestic Violence Lawyer in Westchester County?
By nature, domestic disputes often occur in the family home or in an intimate setting. Therefore, it is typically the word of one member of a family against the accused. Due to the public sensitivity surrounding these types of cases and the extensive media coverage which they often receive, law enforcement can be quick to jump to conclusions and make an arrest even in the absence of any verifiable proof that a domestic crime was committed.
If you have been charged with domestic violence in Westchester County, it is imperative that you immediately retain competent and experienced counsel. The stakes in these cases are extraordinarily high, and hiring the wrong attorney can have catastrophic implications for one's future; not only in relation to the public embarrassment and humiliation associated with these sorts of crimes, but also in connection with the relationships the accused will have going forward with members of their own family, including, in many instances, their own children.
Why Attorney John Raimondo
At the Law Offices of John Raimondo, P.C., Attorney Raimondo is passionate about upholding justice and fighting for those accused of domestic violence. He knows through his extensive experience that in many instances, accusations of domestic violence are baseless or embellished.
John Raimondo will fight tirelessly to ensure that you are not the victim of a false allegation of domestic violence, and even in those cases where there is truth to the allegations, John Raimondo will continue to aggressively advocate and utilize his experience to your advantage. John Raimondo is not here to judge his clients, but to defend his clients, whether guilty or innocent.
If you have been charged with a domestic violence charge, you are welcome to contact our Westchester County domestic violence attorney for a free consultation in White Plains or a nearby area.