About John A. Raimondo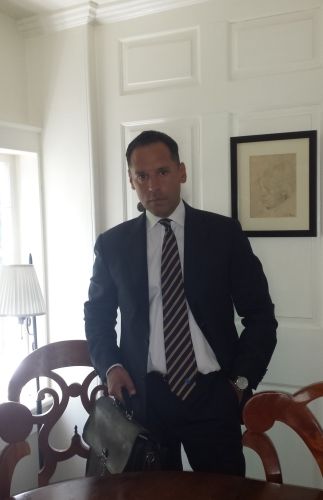 White Plains Criminal Attorney Serving Westchester & Surrounding Counties
After completing his Juris Doctorate legal studies with Dean's List status and completing his legal internship with the Office of the Bronx County District Attorney, Westchester based criminal defense attorney John A. Raimondo was recruited by the prominent New York City Law Firm of Martin, Clearwater & Bell. Then, in 2002, John founded the Law Firm of John A. Raimondo, P.C.
---
Contact us for your free consultation today. Available 24/7.
---
Dedicating Himself to Clients
In line with that goal, John has defended more than a thousand criminal cases, and has dedicated the majority of his practice to the meticulous and aggressive defense of people charged with crimes ranging from simple offenses to the most serious felonies.
John includes among his former clients, the CEO of a publicly traded company and other executives, attorneys, alleged gang members, people with alleged organized crime affiliation and hundreds of others who have found themselves in the difficult and daunting position of being a defendant in a criminal prosecution.
Delivering Results Through His Experience
During his career as a White Plains criminal defense attorney, John has achieved extraordinary results for his clients, both after trial, and through the litigation and negotiation of plea bargains. It is John's persistence, attention to detail, relationships with his clients, the respect he receives from the District Attorney's Office and his in depth understanding of the factual and legal issues in each and every matter that sets him apart.
The firm was founded with the goal of ensuring that each and every client receives the highest quality legal representation.
Respected & Distinguished
John has received the respect of his colleagues throughout the New York area. He has been a consultant to a number of prominent lawyers, law firms and former prosecutors. In 2008, John was consulted by the prominent Westchester based criminal defense firm of Goodrich & Bendish to act as lead trial counsel for the defense of a man charged with assaulting an off-duty police officer in White Plains resulting in a unanimous jury verdict finding the defendant not-guilty of all criminal charges.
The request to act as lead trial counsel was made by Peter T. Goodrich, Esq., the former Chief of the Trial Bureau of the Westchester County District Attorney's Office. John has obtained multiple not-guilty verdicts in matters ranging from driving under the influence to assault. Not only has John demonstrated his skills during trial, but also in plea discussions.
An Effective & Strategic Approach
While John believes the ability and willingness to try a case if necessary is an important weapon to have in the arsenal needed in defending a criminal case (without it the client is at a disadvantage in the negotiation process), he also believes that, in many instances, the ability to use your reputation for aggressive lawyering, in the plea bargaining context, can prove to be invaluable in securing a deal that it is attractive to the client.
Before a defense lawyer can make an effective plea bargain pitch, he must first have the respect of his opponent, and a meticulous understanding of the facts of the case which is being defended. John handles each case strategically and comprehensively with an overriding concern for the protection of his client.
He Is Not Afraid of a Challenge
John has not only been in an aggressive and tireless advocate in defending his client's against criminal prosecutions, he also demonstrated that he is prepared to take on any police officer or police department which violates the rights of his client in the process of investigating a crime or effectuating an arrest. In 2009, when an active political figure in the City of Yonkers was injured during his arrest by members of the Yonkers Police Department, John filed a Federal Civil Rights Action against the Police Officers and the City itself.
The matter ultimately led to a publicized federal jury trial presided over by the late veteran Justice William Connor (an appointee of former president Richard Nixon). The jury trial led to the Justice setting aside the jury's verdict in favor of John's client. The case received attention in the press, including commendations about the manner in which John examined the defendant's witness, including the then mayor of Yonkers and the police officers accused of brutalizing the plaintiff in that case.
More About John
John is a native of Westchester County, where he grew up and still resides with his wife and his children.
The Law Offices of John A. Raimondo, P.C. is Available to Answer your Questions
John welcomes any person charged with a crime to sit down with him and to engage in a detailed discussion about the facts of their case. As a Westchester County criminal defense lawyer, John is committed to the protection of the rights of each and every client without reservation and looks forward to the opportunity to be your zealous advocate, whether you wish to engage in plea negotiations or proceed to a trial.
---
You are welcome to call (914) 996-4511 to make an appointment for a free consultation with John Raimondo.
---